I truly believe this is my destiny
Marissa, the founder of the brand, had her initial foray into the world of gifting during her own wedding in 2009. Striving for unique and memorable bonbonnieres, she embarked on a quest to source 130 distinctive Happiness Kits for her guests. Surprisingly, she couldn't find a suitable option anywhere, prompting her to take matters into her own hands. Crafting the kits herself, Marissa's guests were elated by the thoughtfulness and personalization, with many expressing that they had never encountered anything quite like it. While Marissa continued crafting bespoke gift boxes for her friends over time, it wasn't until a life-altering event shook her world that her perspective shifted from a hobbyist endeavour to a profound calling.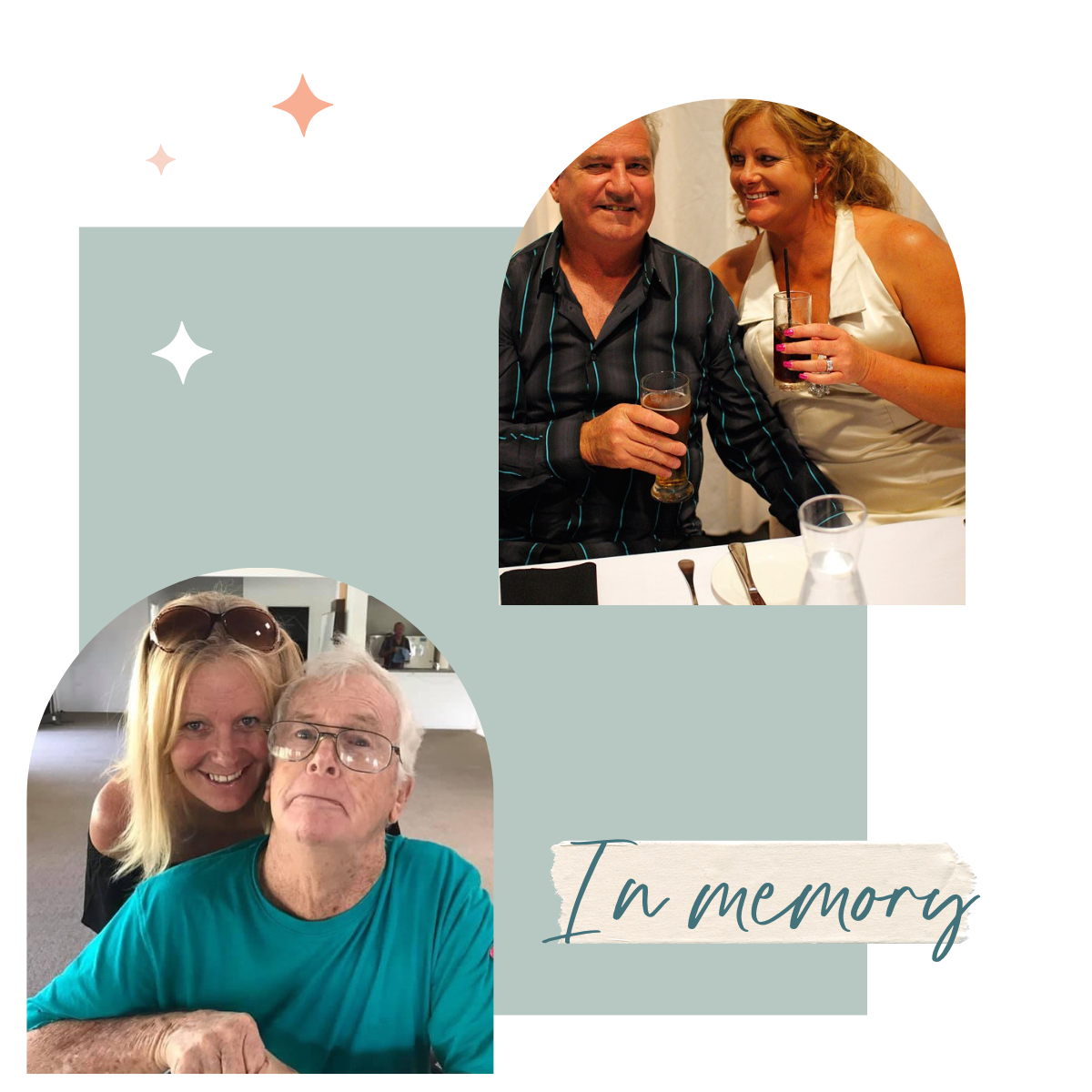 In Loving Memory
Tragically, in 2014, Marissa's world was turned upside down as her husband passed away on Valentine's Day. In the wake of this profound loss, she navigated the all-too-familiar struggle of others not knowing how to provide comfort or the right gift during times of grief, a sentiment often echoed by many. Then, in 2018, Marissa faced another heart-wrenching blow with the sudden passing of her beloved father. Witnessing her mother's experience of receiving an abundance of traditional yet impractical flower arrangements, which aggravated allergies and led to their eventual demise, Marissa was driven to transform this common narrative. Fueled by a desire to revolutionize the grieving and gifting process, she launched Happiness Hampers in 2019 as a heartfelt tribute to her late husband and father, offering Australians a genuine alternative to conventional gifts, and rewriting the narrative of heartfelt condolences.
A passionate endeavour to infuse genuine emotions into your gifting occasions.
At Happiness Hampers, we take immense pride in not just providing a meaningful gift, but also in the way we bring that gift to life. Our collection of gift hampers redefine the art of presentation and the joy of discovery.
Each element of our presentation is carefully curated to tell a unique story. The exquisite white gloss gift box, reminiscent of Marissa's wedding day, symbolizes love and new beginnings. The dual satin ribbon, elegantly tied in sage green, conveys tranquility, growth, and a deep connection with nature. As you gently untie the ribbon, it's a journey back to the excitement of unwrapping gifts in your childhood.
The delicate silk gerbera, a nod to Marissa's Dad's cherished flower, adds a personal touch that warms the heart. And finally, our meticulously designed branded calico bag evokes the nostalgia of a Christmas Santa sack, embodying the spirit of togetherness during the festive season.
These elements harmoniously come together to embody the essence of Happiness Hampers – a place where heartfelt gifting finds its true meaning. We understand the significance of life's moments, and that's why we're here. We don't just care about the gifts; we care about you and the emotions you wish to express.
At Happiness Hampers, our commitment is to transform each gifting experience into a cherished memory, because we believe that the presentation is just as important as the present itself. Join us in celebrating life's connections and spreading love, one thoughtfully presented hamper at a time.
Discover Sentimental Treasures in Our Collections