At Happiness Hampers, we understand that life is a tapestry woven with a myriad of diverse occasions.
In a world where connections sometimes transcend physical boundaries, Happiness Hampers bridges the gap with its eloquent language of love, kindness, and solidarity.
From the jubilant highs of birthdays and weddings to the comforting embrace we extend during times of solace, our thoughtfully curated hampers are more than just gifts – they are tokens of genuine care and compassion. Whether you're reveling in an achievement, seeking solace during a challenging time, or simply sharing a laugh with a friend, Happiness Hampers is here to amplify your joy and lighten your burdens.
Let someone know you're thinking of them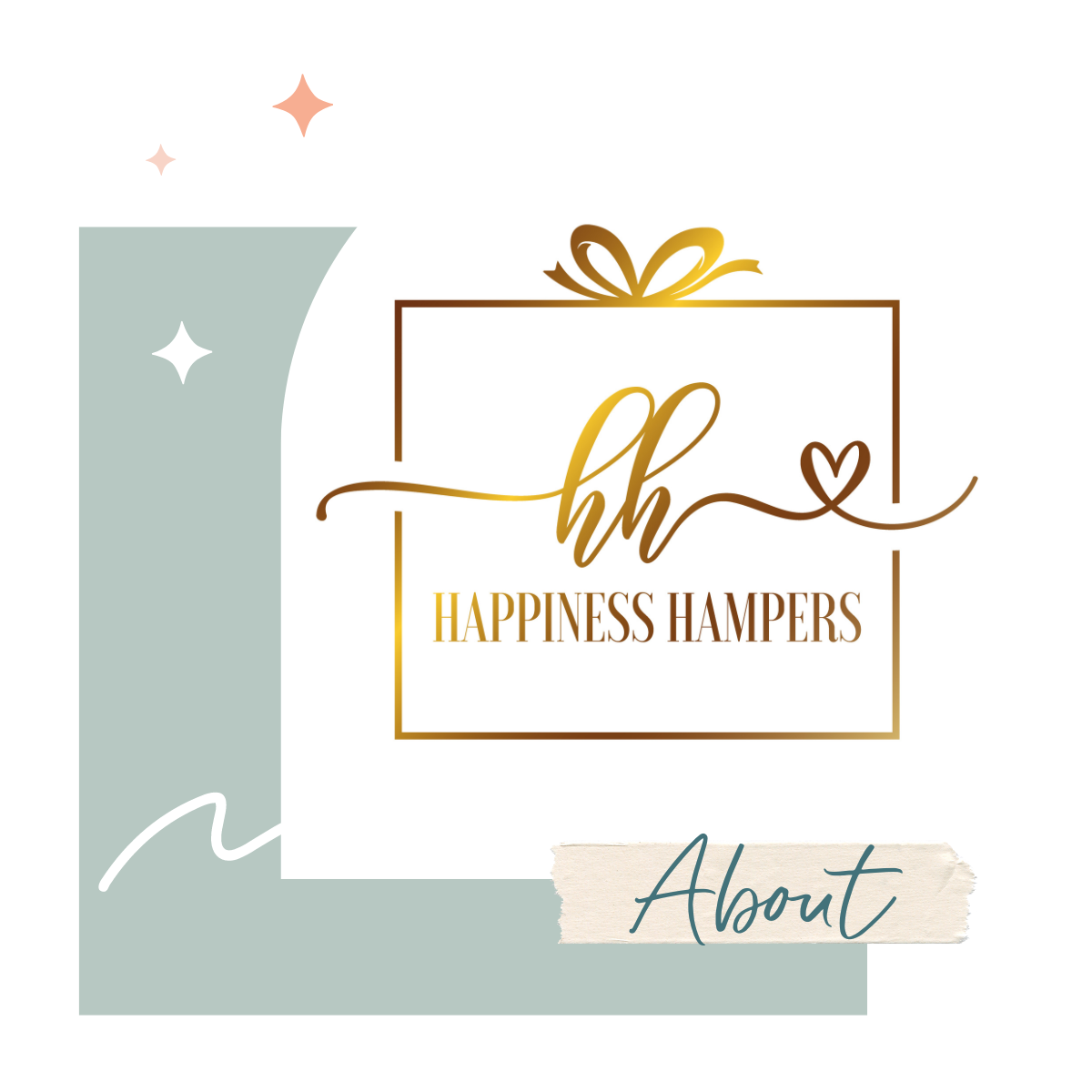 ABOUT US
Welcome to Happiness Hampers, your haven for heartfelt gifting that beautifully encapsulates the essence of life's most cherished moments. Nestled within our carefully curated collection is a symphony of emotions, artfully woven into each handpicked treasure, making us the true home of meaningful and memorable gifts for every juncture in the circle of life.
Our enchanting world of handwritten Gift Hamper Stories, is where each item within our Gift Hamper is a thread, carefully woven into the fabric of a greater narrative. It speaks of moments of reflection, growth, connection, and transformation. When presented, these gifts transcend the realm of mere objects, becoming vessels of emotion and intention, creating a shared experience between the giver and the recipient. In each unwrapping, in each touch, a story unfolds – a story of life, purpose, and the profound beauty of human connection.
READ MORE
POPULAR GIFT HAMPER CHOICES
FOLLOW ON INSTAGRAM @happiness_hampers